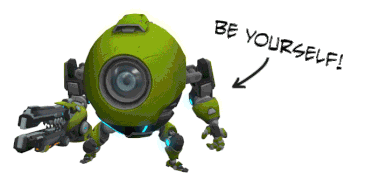 While the basic shape of an Eggbot is the same, the amount of customization is virtually limitless. There will be several skins available at launch, and players can earn more either by playing or purchasing and unlocking them. With modding available. who knows what the player base will come up with themselves. While this list is not yet complete, it has already been confirmed that players will be able to gain access to:
Skins
Stickers
Voice Chips
Animations
Taunts
Items that can be purchased in-game are cosmetic only. Team and Clan skins and stickers will also be available, as well as global announcer sound packs. 
Ad blocker interference detected!
Wikia is a free-to-use site that makes money from advertising. We have a modified experience for viewers using ad blockers

Wikia is not accessible if you've made further modifications. Remove the custom ad blocker rule(s) and the page will load as expected.